What's the skinny? Google understands that trying to find relevant and accurate information regarding COVID-19 and how it is impacting your neighborhood isn't always easy. With so much misinformation out there it can be hard to sift through the waste to find what is relevant to us.
Today Google announced that it's Google News app will be piloting a new feature in partnership with local news publishers. Google says they will be testing this new feature in a few geographical areas and that this new feature will provide users with information regarding community reopening timelines, plus updates around business and school openings. Users in the testing regions can also see the status of the local healthcare infrastructure, public transportation, events and sections with resources for residents looking for or wanting to help families in need.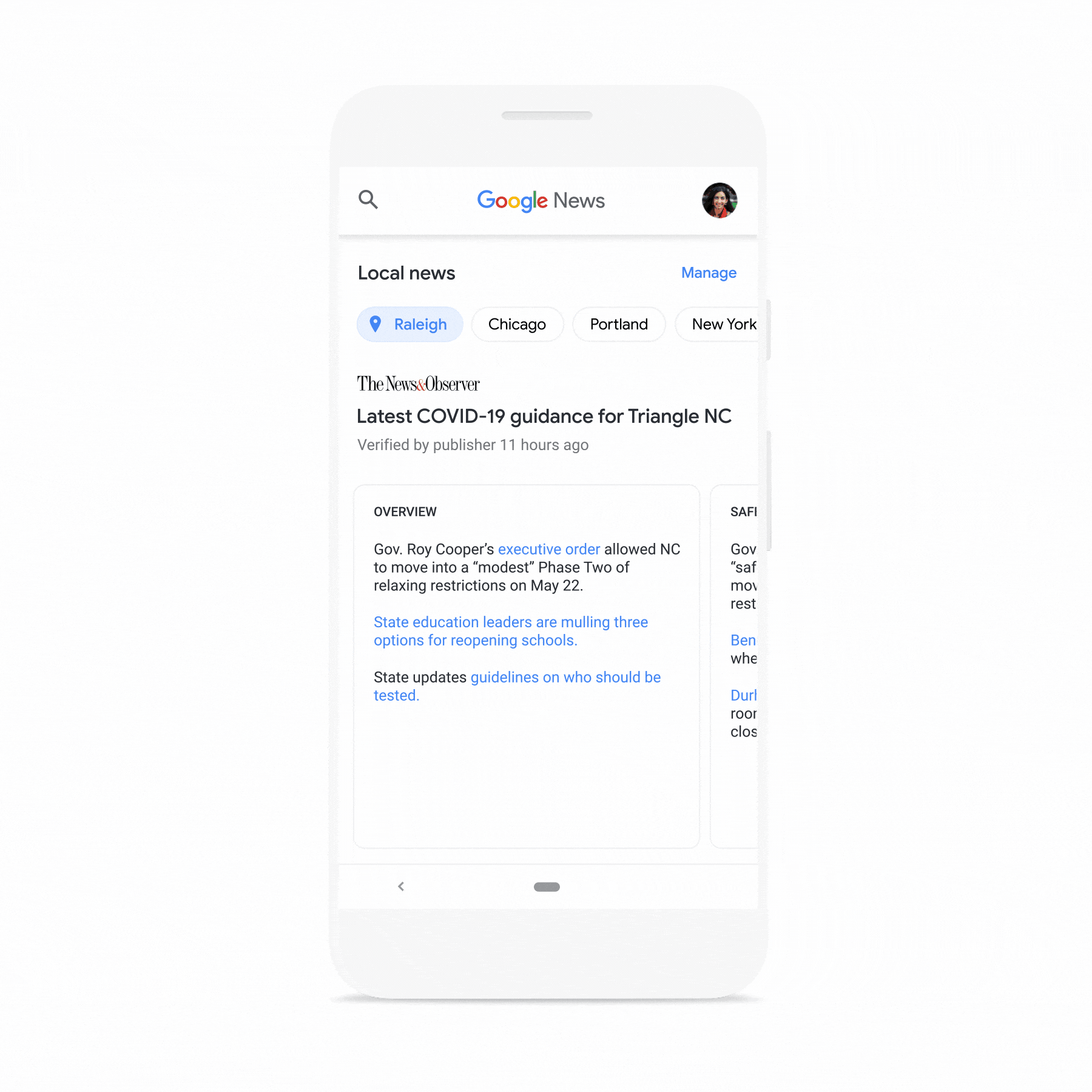 This new feature is currently available in 21 areas and if successful Google plans on deploying the feature to many more areas across the U.S and Canada.
Google is also making it easier to find local, relevant news via Google Search and Google Assistant. When a user performs a search they will see the standard top news carousal and will now also see a dedicated local news carousal with timely, accurate news about their community. Google also expanded a new carousel highlighting tweets from local and health authorities. This feature is now available in more than 30 Countries.
In their blog post today, Google said that "The past few months have reinforced the critical role that local news plays in keeping communities informed. Google is dedicated to supporting and promoting local journalism both within and outside of our products." Just recently Google provided emergency funding for more than 5,300 local news organizations. They also launched a Support Local News campaign in an effort to encourage people and businesses to support local news outlets by subscribing, donating, and advertising across Canada and the U.S. "Through our efforts, we hope to help people and communities continue to safely move forward with up-to-date and trusted local information", Google added in their blog post.